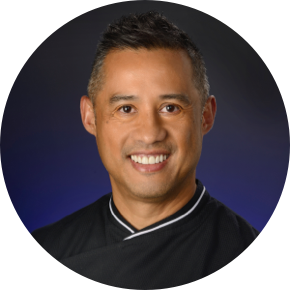 Carlito Jocson is Executive Chef at Yard House. He oversees the overall menu development and other culinary operations for the brand's restaurants.
Chef Jocson joined Yard House in 1998 as Executive Chef, introducing global flavors and signature menu items through food development and innovation. He has more than 35 years experience in the restaurant industry, with previous roles at Southern California-based restaurants such as Chez Panache, Prego Ristorante and Antonello Ristorante. Early in his career, Jocson was named "Best New Chef" of Orange County.
He is a native of Orange County, Calif. and now resides in Nashville, Tenn. He considers his family his biggest accomplishment. He and his wife, Elizabeth, have been married more than 30 years and share four children and four grandchildren.