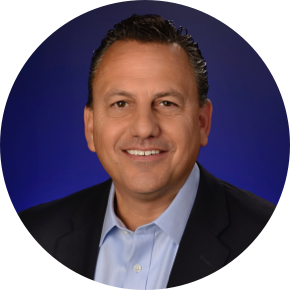 Drew Minervino was named Senior Vice President of Operations for Yard House in 2020. In this role, Drew is responsible for the operation of more than 80 restaurants, ensuring the Yard House team delivers exceptional guest experiences and achieves business results. He brings to his role an intense passion for guest hospitality. His people-first approach has been the cornerstone of helping grow the brand and create opportunities for its next leaders.
Throughout his 16 years with Yard House, Drew has held numerous leadership positions across the organization. He started with the brand in 2005 as a General Manager and was promoted to Director of Operations the following year. He joined the Darden family when it acquired Yard House in 2012 and was promoted to Regional Vice President of Operations in 2017.
Drew has more than 25 years' experience in the restaurant industry. He began his career in 1996 with C.A. Muer Corporation. Prior to that, he worked in hotel management for five years. Drew grew up in South Florida and attended Palm Beach Community College.