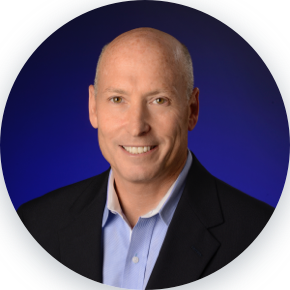 Matt Broad was named General Counsel and Corporate Secretary in October 2015. As the chief legal officer and chief compliance officer of the company, Matt oversees Darden's legal affairs, including corporate governance, labor and employment law, development law, litigation, internal audit, and corporate and regulatory compliance.
Matt brings more than 30 years of experience in business and corporate law to Darden, including extensive experience across various industries in manufacturing, distribution, and retail. Most recently, Matt served as a consultant with Axiom, a provider of tech-enabled legal services. There he provided legal counsel to companies across various industries including food and beverage, manufacturing, and healthcare.

Prior to that, Matt served as Executive Vice President, General Counsel and Chief Compliance Officer for OfficeMax, responsible for legal affairs, corporate compliance, and public policy. Before joining OfficeMax in 2004, Matt was Associate General Counsel with Boise Cascade, a publicly-traded manufacturer and distributor of forest products and distributor of office supplies.

A native of California, Matt earned a bachelor's degree, magna cum laude, from the University of California, Santa Barbara, and his Juris Doctor degree from the University of California Hastings College of Law.