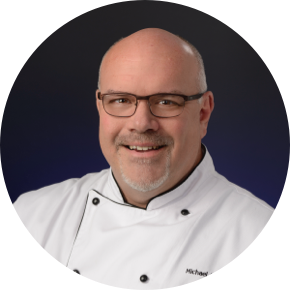 Michael LaDuke is Executive Chef at The Capital Grille. He oversees the overall menu development and other culinary operations for the brand's restaurants that are renowned for serving luxury steaks, seafood and fresh twists on appetizers and sides.
Chef LaDuke is a 30-year veteran of the food industry with key roles at Disney's restaurant entities.
He has had multiple national television appearances, including hosting "The Next Food Network Star" with Bobby Flay and Michael Symon, as well as judging Chef Morimoto on "Iron Chef America."
Chef LaDuke was recognized as Central Florida "Chef of the Year" by Restaurant Forum magazine for his menu improvements to the Brown Derby Restaurant at Disney's Hollywood Studios and was named to the "Premier Chefs of America" list in 1996.
A native New Yorker, Chef LaDuke holds an Associate's degree in Professional Chef Studies from the State University of New York.