Making a Difference in Our Hometown
Orlando has been home to Darden since 1968. We are proud to call Central Florida home and provide good neighbor grants that support local arts, cultural and social services organizations.
---
Second Harvest Food Bank of Central Florida
Darden and the Darden Foundation have proudly supported Second Harvest Food Bank of Central Florida for more than 20 years. The local nonprofit organization collects, stores and distributes donated food to more than 625 feeding partners in seven Central Florida counties, helping provide more than 81 million meals annually to people in our hometown.
Over time, we have supported: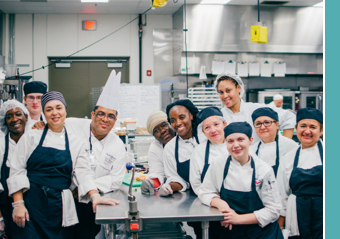 Construction of the Darden Foundation Community Kitchen – a 2,000-square-foot commercial kitchen space used to provide culinary training for job-seeking adults, and to prepare meals for children and seniors and disaster relief efforts
The addition of a mobile food pantry to help increase access to nutritious food for communities of color
Meal service programs, like the Fresh Market program, which provides nutritious, fresh produce for low-income children and their families at no cost through Saturday morning distributions at local schools
Meals on Wheels and Seniors First
Within Central Florida, the senior population has grown steadily over the past 15 years. Meals on Wheels and Seniors First help provide nutritious meals for seniors, but as the amount of clients they serve has grown, so too has the number of seniors who live at or below poverty levels and do not have access to healthy food.
We recognize the importance of a freshly prepared meal and contribute to Meals on Wheels and Seniors First to help add delivery routes for new clients and provide nourishment for homebound seniors in the community.

Coalition for the Homeless of Central Florida
Every day, more than 500,000 people are at risk of hunger in Central Florida. One in eight residents are often faced with the difficult decision to cut back on food to help pay rent – and can end up homeless when their limited resources cannot overcome a sudden job loss, medical bills or other unexpected emergency.
The Darden Foundation makes an annual financial contribution to Coalition for the Homeless of Central Florida, which subsidizes thousands of nutritious meals through the Meal Service Program. Through this program, families temporarily living at the Coalition's shelters are able to receive USDA-approved meals, and unsheltered homeless and food-insecure members of our community can get the help they need through nightly Community Dinners.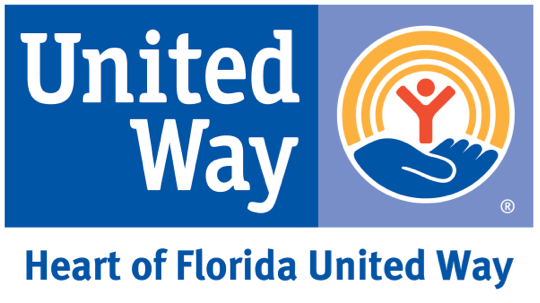 Heart of Florida United Way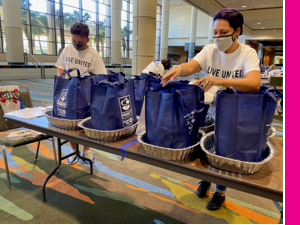 Within Central Florida, we recognize that for far too many families, the cost of living exceeds what they are able to earn. Nearly half of households struggle to afford their basic needs like housing, food and healthcare.
Heart of Florida United Way created the 211 information and assistance contact center to allow struggling families to easily request assistance through phone calls, emails, chat or text.
Requests for help have grown substantially, and through the Darden Foundation, we are proud to support Heart of Florida United Way to help fund its 211 contact center and services to address the critical needs of individuals and families.

United Arts of Central Florida
Orlando and the surrounding area is home to a wide variety of arts and cultural organizations that enrich the lives of residents and visitors through art, music, science, dance, history and theater. As a long-standing partner of the United Arts of Central Florida, Darden and the Darden Foundation are committed to investing in the arts, and our annual donation helps support more than 125 local organizations that provide inspiration and employment within our diverse community.