Helping in Times of Need
Whether it is our support of the American Red Cross or our Darden Dimes team member emergency assistance fund, responding when it is needed most is another way we serve our communities.
---
More than $38 million donated by team members through Darden Dimes
More than 83,000 grants provided to team members in need of emergency assistance
Darden Dimes is a warm fuzzy that Darden provides to give team members peace of mind that if something terrible happens, Darden is going to be there for you. Not many companies can say that.

Restaurants Give Back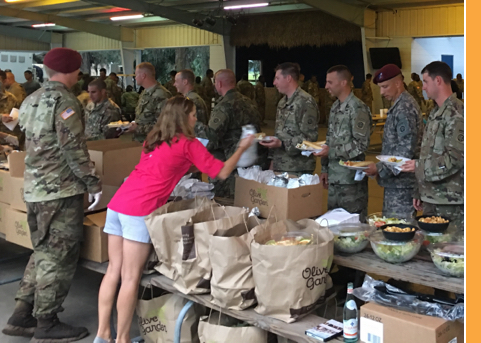 Our restaurants are proud to give back, and they are quick to take action to support their communities when it is needed. This comes to life in a variety of ways — providing meals to first responders, making donations to local organizations, volunteering and lending assistance to victims of natural disasters.