Taking Action on Climate Risks
Climate change is a significant global challenge. As a business, we must prepare for both the risks and opportunities of a changing climate.
Darden has taken action to address greenhouse gases (GHGs) from our operations and supply chain, and continues to develop strategic and tactical solutions to address climate issues.
Disclosing Environmental Metrics
In 2019, we began integrating our GHG reporting in Darden's Form 10-K. In fiscal 2023, we increased the robustness of our GHG accounting and disclosure by engaging a third party to verify our fiscal 2022 GHG inventory for Scope 1, 2 and 3 emissions to international accounting standard ISO 14064-3. A detailed inventory of all relevant Scope 3 categories is included in the SASB Index. 
Darden has performed periodic deforestation screening of our supply chain since 2020 and engaged directly with suppliers on traceability and certification for commodities with deforestation risk. As of the end of fiscal 2023, we have assessed that approximately 80% of our spending on commodities linked to deforestation and land use change, including beef, palm oil, soy, coffee, cocoa and wood fiber, has low to no risk of contributing to deforestation or land use conversion using the definitions, assessment methodologies and reporting guidance from the Accountability Framework Initiative (AFi) and other relevant organizations.
Darden will continue to collaborate with our supply chain partners to increase traceability for theses commodities.
Darden engages with direct suppliers and relevant organizations in commodity sectors with the highest emissions contributions.
Greenhouse Gas Emissions
769,811 metric tons CO2e Scope 1 & 2 GHG emissions in FY22
412 metric tons CO2e per restaurant for Scope 1 & 2 GHG emissions in FY22
3.5 million metric tons CO2e Scope 3 GHG emissions in FY22
Approximately 80% of Scope 3 GHG emissions are from purchased food, beverage and packaging
Here are the steps we are taking to reduce GHGs in our business:
Operating a rooftop solar installation at our Restaurant Support Center in Orlando, FL that provided 411,340 KWh of renewable energy in fiscal 2022.
Executing energy contracts fore more than 70 restaurants in fiscal 2023, securing power from newly-constructed renewable energy projects from 15 community solar farms.
Building sustainable restaurants as cost-effectively as possible using green building guidelines.
Focusing on energy conservation at the restaurant level, using energy efficient lighting, kitchen equipment and energy management systems.
Providing a grant, through the Darden Foundation, to the National Fish and Wildlife Foundation to help fund five conservation projects in the Rocky Mountain Rangelands. These initiatives will support restoration and improvements in grazing lands found within this vital ecosystem.
---
Severe Weather Task Force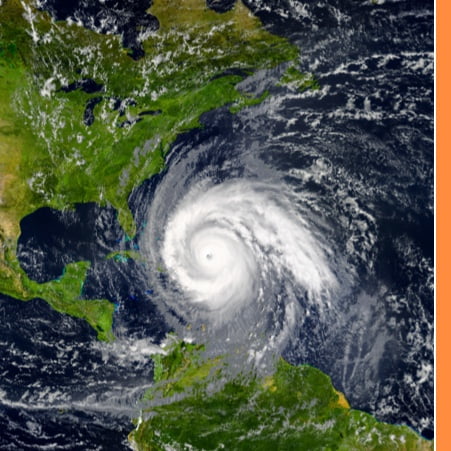 As climate impacts create changing weather patterns, we must be ready when our restaurants are projected to experience severe storms. The safety of our team members and guests is our top priority, and that is why we have a dedicated team to help restaurants prepare for severe weather and reopen safely once it passes. This cross-functional Task Force works with a weather intelligence firm to forecast storm activity and model data to predict their impact on our restaurants.
This allows the Task Force team to provide 24/7 coordinated support for Operations leaders and their restaurant teams across all our brands. The team includes experts from:
Communications
Corporate Security
Facilities & Construction
Finance, Accounting & Payroll
Government Relations
Human Resources & Employee Relations
Information Technology
Supply Chain
Total Quality