Taking Action on Climate Risks
Since 2008, we have steadily decreased Greenhouse Gas (GHG) emissions every year. Over the last decade, we have reduced GHGs by an average of 33% per restaurant and continue to proactively manage climate risks in our operations.
Our Commitment
Climate change is a significant global challenge. As a business, we must prepare for both the risks and opportunities of a changing climate.
Given our size, and the fact that we own and operate our restaurants, we know that we can do more to make an impact. That is why we are working to take action.
To help us manage climate risks, we commit to:
Measuring and reporting our Scope 3 emissions by the end of fiscal 2022. This is in addition to Scope 1 & 2, which are already publicly reported.
Aligning our climate approach to the Task Force on Climate-related Financial Disclosures (TCFD) by creating a framework that covers Governance, Strategy, Risk Management, and Metrics & Targets.
To help us tackle the climate impacts of our business, we commit to:
Creating a strategy to address Scope 1 & 2 GHG emissions with the goal of achieving 100% renewable energy for our restaurants by 2030
Developing and publicly reporting a Science-based target for both direct operations (Scope 1 & 2) and broader value chain impacts (Scope 3)
---
Reducing Greenhouse Gas Emissions
The impact we can have in protecting our planet starts with our ability to measure GHG emissions from our restaurants. In 2019, we began integrating our GHG reporting in Darden's Form 10-K. This data helps us take action to preserve our environment and operate responsibly amidst a changing climate.
FY2020 Greenhouse Gas Emissions
100 metric tons CO2e emitted for every $1 million in sales
774,200 total metric tons CO2e Scope 1 & 2
424 metric tons CO2e per restaurant
33% reduction of GHGs on average per restaurant since 2008
To date, here is how we reduce GHGs in our business:
We build sustainable restaurants as cost-effectively as possible using green building guidelines.
We focus on energy conservation at the restaurant level and use energy efficient lighting, kitchen equipment and energy management systems.
Our reliance on local utility grids has helped lower GHG emissions because of their measures to increase efficiency and renewables.
---
Severe Weather Task Force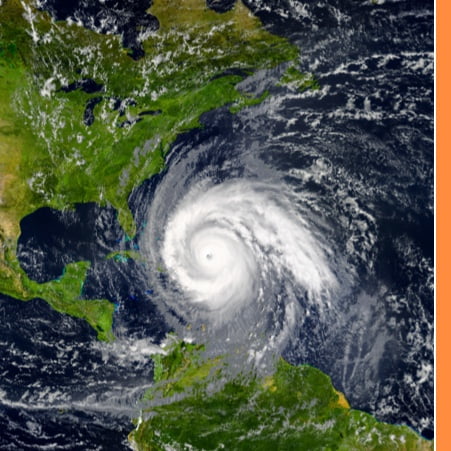 As climate impacts create changing weather patterns, we must be ready when our restaurants are projected to experience severe storms. The safety of our team members and guests is our top priority, and that is why we have a dedicated team to help restaurants prepare for severe weather and reopen safely once it passes. This cross-functional Task Force works with a weather intelligence firm to forecast storm activity and model data to predict their impact on our restaurants.
This allows the Task Force team to provide 24/7 coordinated support for Operations leaders and their restaurant teams across all our brands. The team includes experts from:
Communications
Corporate Security
Facilities & Construction
Finance, Accounting & Payroll
Government Relations