Managing Waste
We continue to make advancements in minimizing food and plastic waste in our restaurants.
Where We Stand
In 2020, we completed an in-depth waste characterization study to help us better understand what gets thrown away in our restaurants and what can be recycled. This allows us to identify areas where we can get better so we can continue to optimize waste diversion.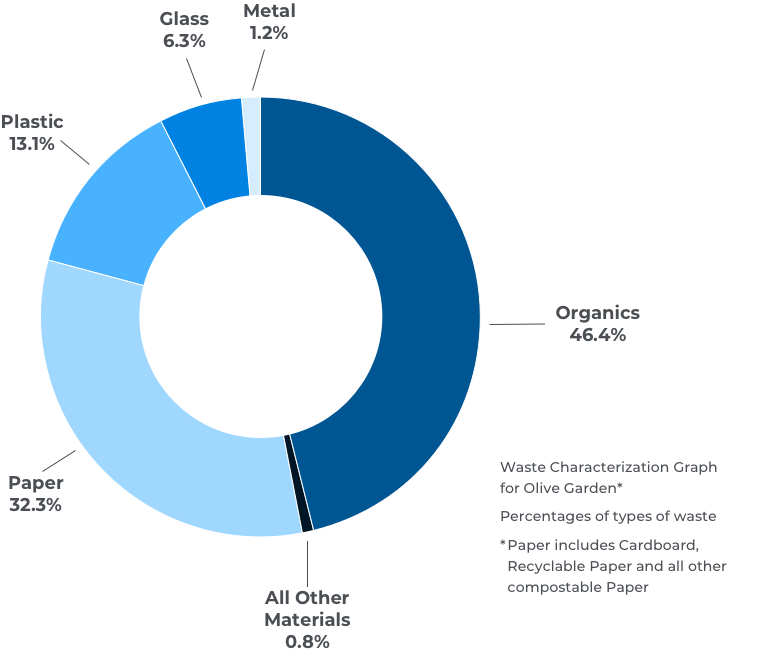 We continue to track and monitor recycling rates across our restaurants and optimize waste diversion and recycling.
Diversion rate of 32% for FY22
(Represents landfill diversion rate at U.S.-owned and operated restaurants)
100% of our restaurants recycle used cooking oil
More than 70% of our restaurants have solid waste recycling programs
Minimizing Food Waste Through Our Harvest Program
Food waste is the single largest component of our waste stream. In addition to improving our forecasting efforts to minimize food loss, we reduce the amount of waste we send to landfills through our Harvest food donation program. Each day, our restaurants collect wholesome, surplus food that was not served to guests and prepare it for weekly donation to local nonprofit organizations. This allows us to maximize usage of excess food and make an impact in the fight against hunger — rather than dispose of it. Since the program's inception in 2003, we have donated more than 136 million pounds of food through Harvest — which is equivalent to more than 113 million meals for those who need it most.
---
What We Donate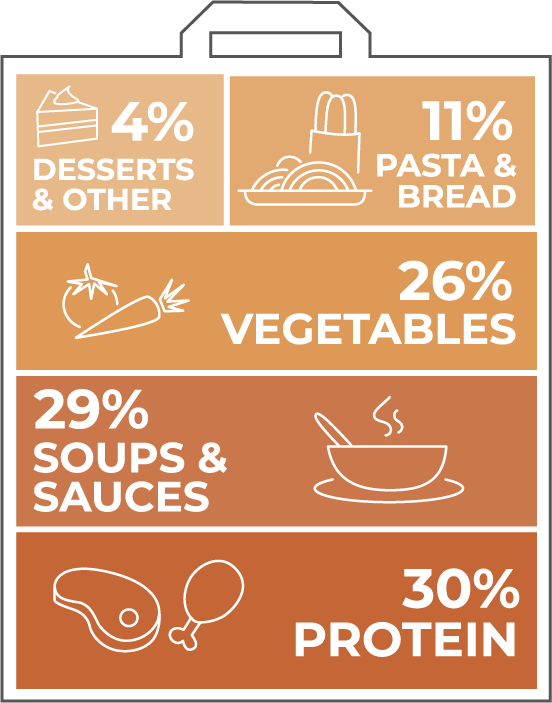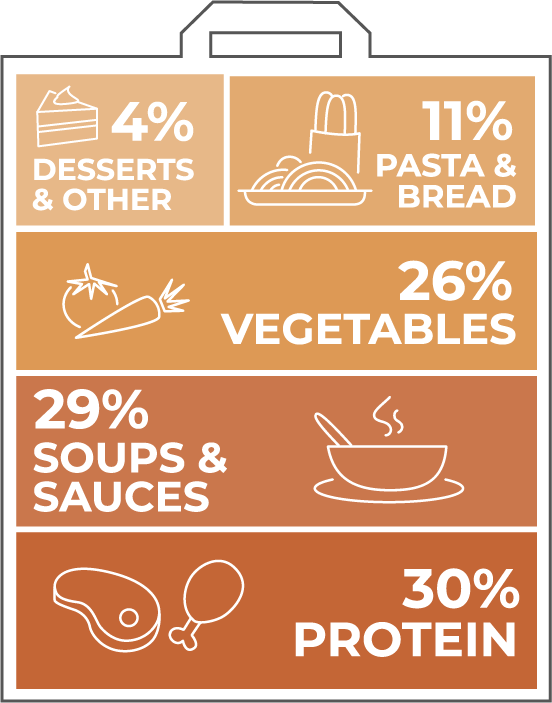 ---